Welcome to Sunapee Akitas home page!  Please take the time to sign my guest book while you're visiting!

We are no longer breeding, but you can find links for Akita Rescue groups on the side bar.  Also visit the Akita Club of America site for a breeder's directory.

Please take your time and look around on my site.  We always enjoy visitors!  If you'd like to contact me, click the e-mail link below, or use the info at the top of the page.

Thanks for stopping by....click one of the links to the left  and come on in!

Happy, healthy, sound and typey dogs since 1972 

Linda Walker //Parma, Michigan  //  517-787-5973    sunapeedog@gmail.com

This page was last updated on: January 31, 2023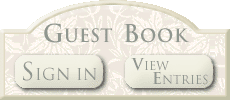 Please sign my guest book! 

COPYRIGHT 2002/2003/2004/2005/2006/2007/2008/2009/2010/2011/2012

Sunapee Akitas

Nothing from the Sunapee Akitas website may be used without written permission of the owner.

The animated Akita graphics used throughout this site are Copyrighted through AORF, and are available for use with a donation to AORF.

Thank you, Alicia Meyer, for creating my banner and the beautiful puppy graphics!

Click -->

 to visit our store!

Clicking on any of these links will vote for my site and take you to other sites

Akitas-4-U? Click to learn more